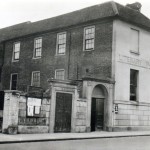 Established in 1968, The Egham Museum is an independent, community museum and registered charity reliant on volunteers. Through our exhibitions, outreach programmes and innovative use of our collections, we provide for our local communities and visitors a centre of life-long learning dedicated to raising awareness, sharing knowledge and promoting enjoyment of history.
The museum is open to the public on Tuesdays and Thursdays between 10am and 4.30pm and on Saturdays between 10.30am and 12.30pm.
Additional opening times for research or group visits are available by appointment. Please contact the Curator for more information: curator@eghammuseum.org.
---
What our Honorary Patrons say
We are delighted to have The Rt. Hon. Philip Hammond MP, Chancellor of the Exchequer and Baroness Prashar of Runnymede, CBE, as our Honorary Patrons.
The Rt. Hon. Philip Hammond MP, Chancellor of the Exchequer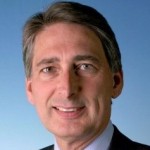 Philip Hammond has been MP for Runnymede and Weybridge since 1997. He tells us why he chose to become a patron of Egham Museum:
"As Egham's local MP, I was asked to become a Patron of the Museum in 2012, in the run up to the 800th anniversary of the sealing of Magna Carta on Runnymede Meadows in 1215.
I have decided to lend my support to the Museum because of the important work it does locally and because of the proactive role it has adopted in respect of raising awareness and understanding of the importance of the events of June 1215.
Local museums contribute significantly to our cultural landscape. At the core of a museum's value is its ability to inspire curiosity, stimulate creativity and learning and enrich the cultural, social and economic life of the community."
Baroness Prashar of Runnymede, CBE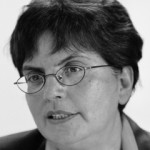 Baroness Prashar is involved with a number of distinguished organisations. She is currently President of the Royal Commonwealth Society, a Trustee of Cumberland Lodge, Deputy Chair of the British Council and Patron of the Runnymede Trust.
Explaining her choice to become a Patron, Baroness Prashar said:
"Local museums are a wonderful asset, as they help to connect local communities to their heritage. Through educational programmes and the exploration of local and national history, they also engage and enrich communities."