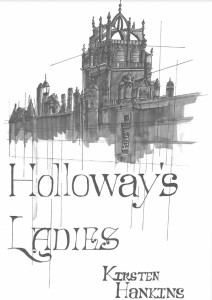 Almost a hundred years ago, in 1918, women first won the vote in the United Kingdom. Although it was not until 1928 when the right of the vote was extended to all women over the age of 21, this was an important step which was bravely fought for and hard won. The very issue of suffrage was discussed right here in Egham, at Royal Holloway University of London. At the time it was just Royal Holloway College, and it was open only to women. Both the students and staff considered the discussion of so much an importance that they created a Suffrage society wherein they could discuss current events and have various speakers from multiple affiliations. Although most of the women supported the suffragist movement, others supported the suffragettes and the anti-suffrage movement.
A new graphic novel, created by Kirsten Hankins who is working towards a Master's degree in Public History at Royal Holloway University of London, delves into the subject of suffrage at the old Royal Holloway College. The historical graphic novel, Holloway's Ladies, follows a modern day student doing research on several of the early women from Royal Holloway College, the predecessor of today's Royal Holloway University of London. While searching for information about the lives of these women during their time at the College, she comes across their shared interest around the topic of Women's Suffrage. The lives of Ellen Charlotte Higgins, Emily Wilding Davison, and Winifred Mary Seville come to life as she continues to research further. Readers travel along, witnessing impassioned debates, sneaking through underground tunnels, and being thrown into prison. Learn about the lives of three very different women who lived during such a pivotal time in Women's History.
With thanks to Kirsten Hankins for authoring this article and for sharing her MA Public History work with us at The Egham Museum.
Read more about Thomas Holloway on our website here.