To promote, celebrate and provide a lasting legacy from the 800th anniversary of the sealing of Magna Carta, Egham Museum and Egham-by-Runnymede Historical Society ran a two-year long series of local projects, events and activities that put the community at the heart of the charter's local commemoration.
As Shami Chakrabarti, the Director of Liberty, wrote when we first began our commemorations in 2013:
"With the 800th anniversary of the sealing of Magna Carta less than two years away, now is the time to revisit and debate the meaning of this medieval event and what liberty, for which it is taken to stand, means today. … With its focus on community engagement, support for schools, exhibition and dialogue, the project represents the empowerment of local communities to celebrate and commemorate a local event with international significance and symbolism. At the heart of the 'Magna Carta in Egham' project is the aim that 800 years later Magna Carta is not just for the Barons."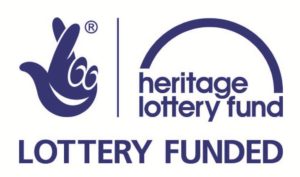 Our Magna Carta in Egham project, funded by a grant from the Heritage Lottery Fund, had three interlinked strands: education, engagement and exhibition. Find the results of this successful project in these pages.
---
Education Programme

Our education programme included a suite of online learning resources for Key Stage One to Five. These resources include interviews with parliamentarians, President of the Supreme Court, Lord Neuberger, staff at Amnesty International and historians. Royal Holloway students have also produced a series of micro-documentaries and video introductions for a range of Magna Carta themed classroom activities, challenges and games.
Engagement Programme
Our engagement programme included a series of community talks with leading historians of Magna Carta, politicians and journalists. We also worked with the Supreme Court to organise a Magna Carta moot for local law students and Cumberland Lodge and Inner Temple on a parliamentary style debate on the issue of detention without trial. Both of these events created accompanying online learning resources for schools and colleges. Finally, we also worked with local Guide leaders to produce a Magna Carta challenge badge and activity pack.
Exhibition Programme

Finally, our exhibition programme included a loan to the British Library, material for a pop-up community exhibition (including content produced by local art groups, pupils and textile artists), a hub exhibition at Egham Museum and an online exhibition timeline here on the Egham Museum website.
---
Project Evaluation